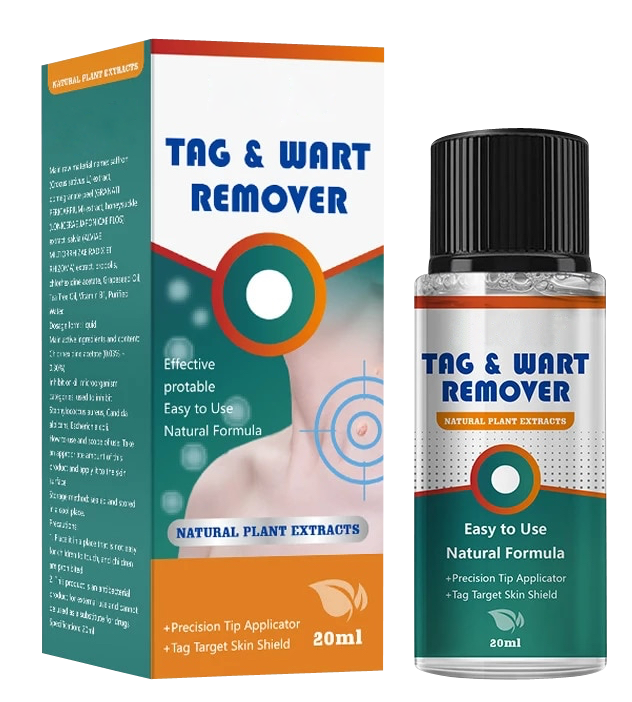 NEXT
PREV
Zoom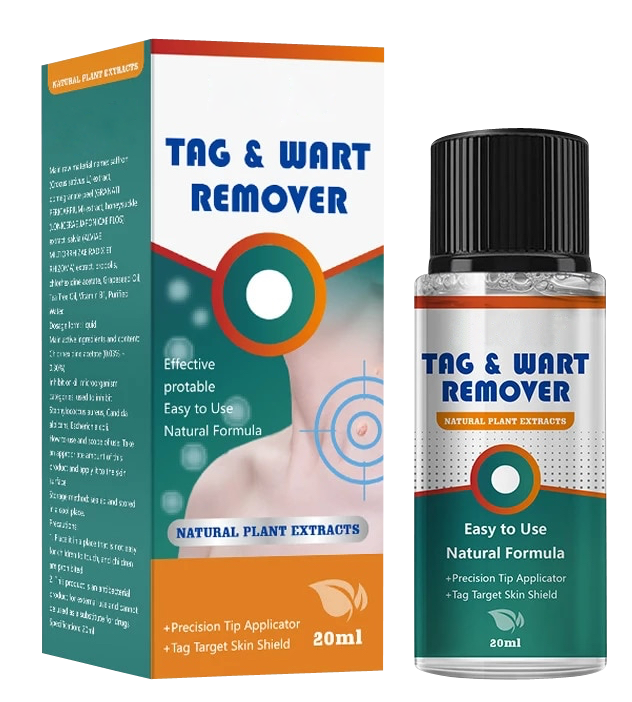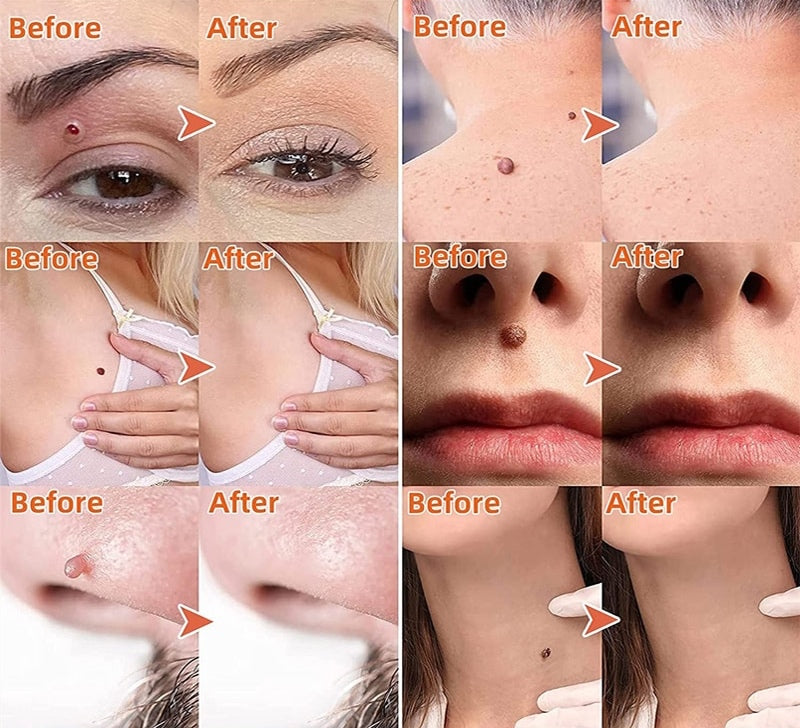 Get Your Smooth & Blemish-Free Complexion Back In No Time
With The Tag & Wart Remover, You Will See Your Moles, Warts & Skin Tags Disappearing Without Even Leaving The Comfort Of Your Place
Looking down at your hands and seeing thick pumps with grainy texture or annoying dark spots can be frustrating, to say the least. Unfortunately, skin blemishes, like warts, skin tags, and moles, tend to pop up anywhere on your body, creating an aesthetically unpleasing image that you wish to disappear as soon as possible. Now You Can!
Say Goodbye To Pesky Moles & Warts With An At-Home Treatment
Forget the costly and time-consuming appointments with doctors or beauty salons. The Tag & Wart Remover offers a safe, efficient, and quick solution to your wart problem, allowing you to deal with your skin issues at home.
This wart removal applicator penetrates the wart and quickly acts to destroy its structure from the inside out. Based on an all-natural formula, it minimizes the friction on the surface of the wart to reduce the signs of irritation caused during contact and alleviate the discomfort. 
Get Rid Of Your Skin Marks In 3 Simple Steps
This easy-to-use product can be safely applied at home. All you have to do is follow these 3 steps:
👉 Carefully Clean & Dry The Mole, Wart, Or Skin Tag Area
👉 Apply An Appropiate Amount Of This Product To The Affected Area.
👉 Repeat Twice A Day – Usually Every Morning & Evening 
See The Difference After Only 1 Treatment
Packed with potent natural ingredients, this efficient mole remover product delivers super-fast results, starting to eliminate unwanted warts and skin tags after the first treatment!
"I Have Already Stocked My Medicine Cabinet With Multiple Wart Removal Products. Why Should I Invest In This One?"
Unlike other over-the-counter wart removal products available on the market, this highly-efficient product is carefully designed to help you face your skin problems while offering multiple benefits to your complexion:
✅ 100% Natural, Herbal Ingredients – Safe-To-Use Product With No Side Effects
✅ Eliminates Moles, Warts & Skin Tags Anywhere On Your Body
✅ Delivers Quick Results 
✅ Easy To Use & Apply At Home
End Your Irritated Skin Problems NOW
Don't waste another minute! 
Click the button add to your cart and regain your clean, radiant, and spotless skin in the safety and comfort of your home.
We require 1 to 5 working days on average to fulfill your order before dispatching it. Once your order is dispatched, depending on your country or region, estimated delivery time is between 7 to 30 business days. Please consider any holidays that might impact delivery times. Rest-assured we are doing everything in our power to get your order to you as soon as possible! Once the package has shipped, you will immediately receive an email with the tracking number.

If your package takes longer than the estimated delivery time to arrive, please contact us and we will contact the postal service for you, or find an alternative solution. We will always put our customers first so your satisfaction is our priority.
For additional information please  visit our FAQ section. 
More from this collection