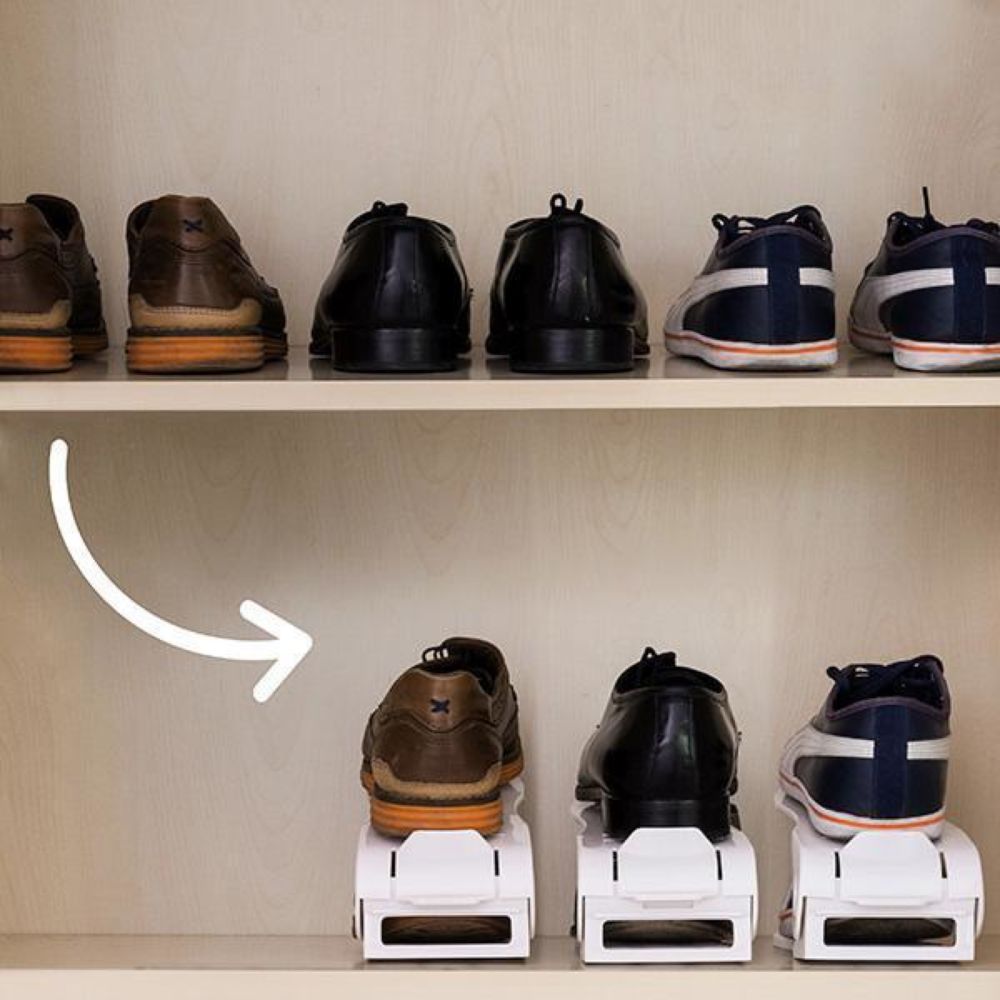 NEXT
PREV
Zoom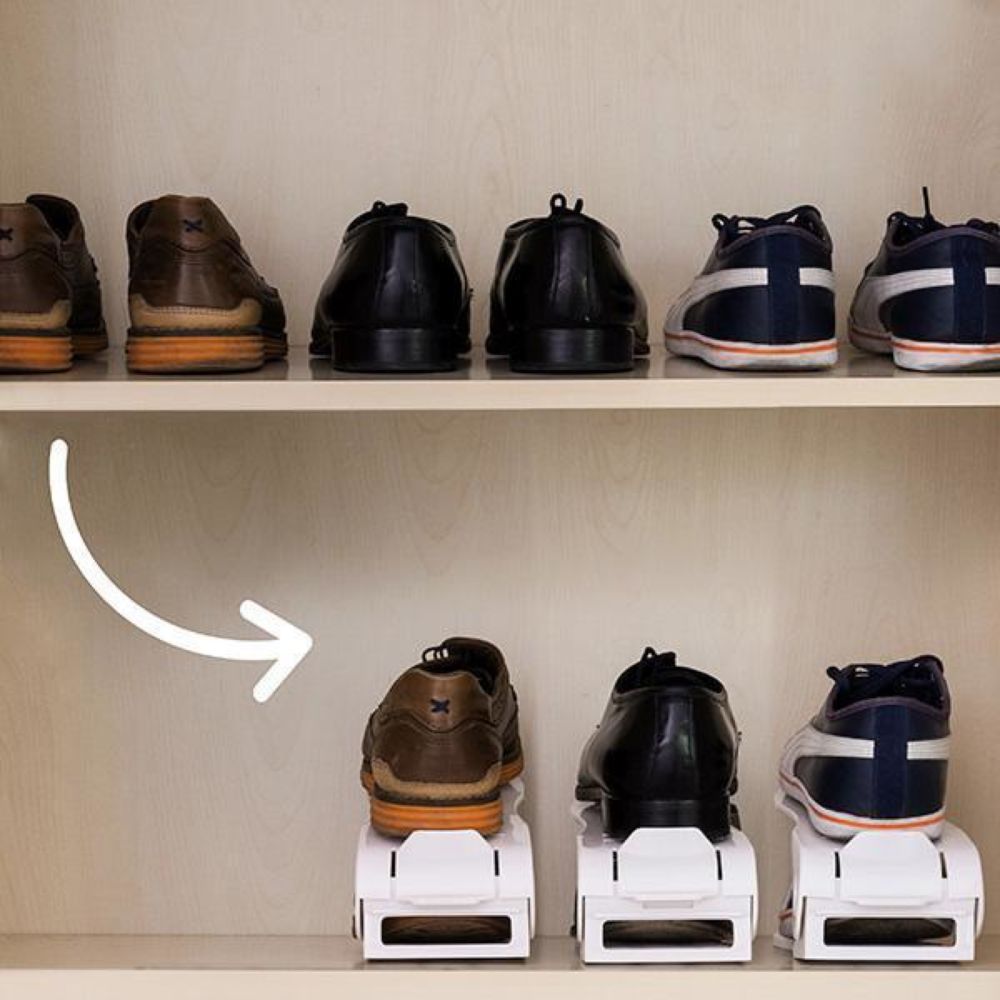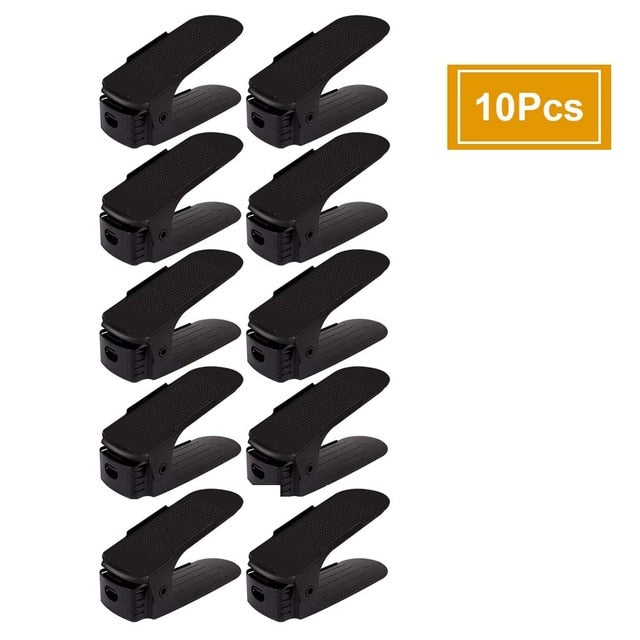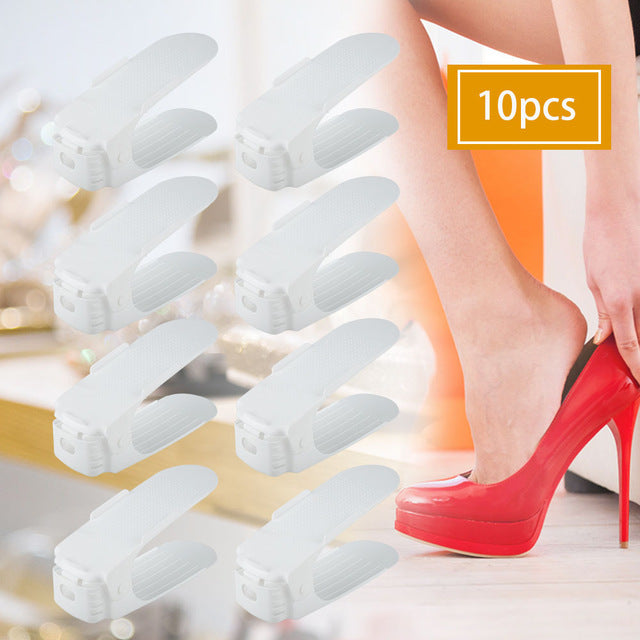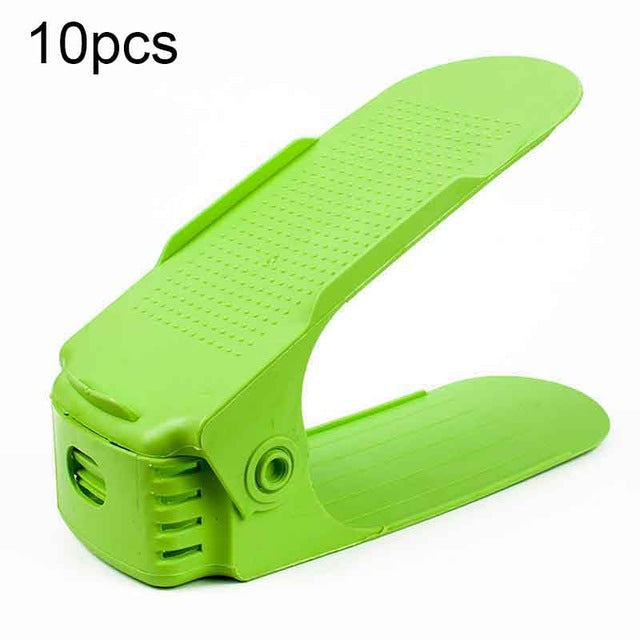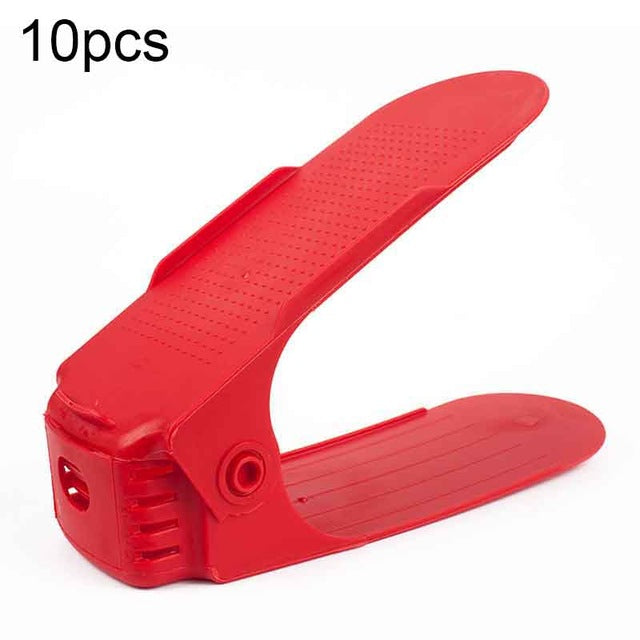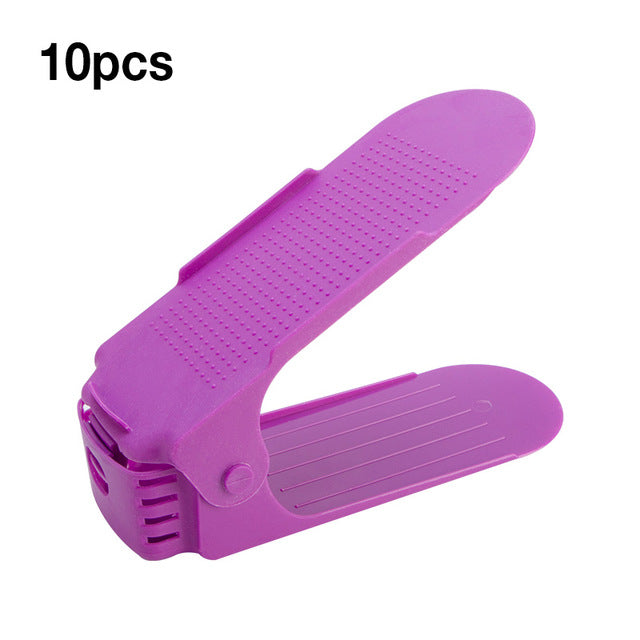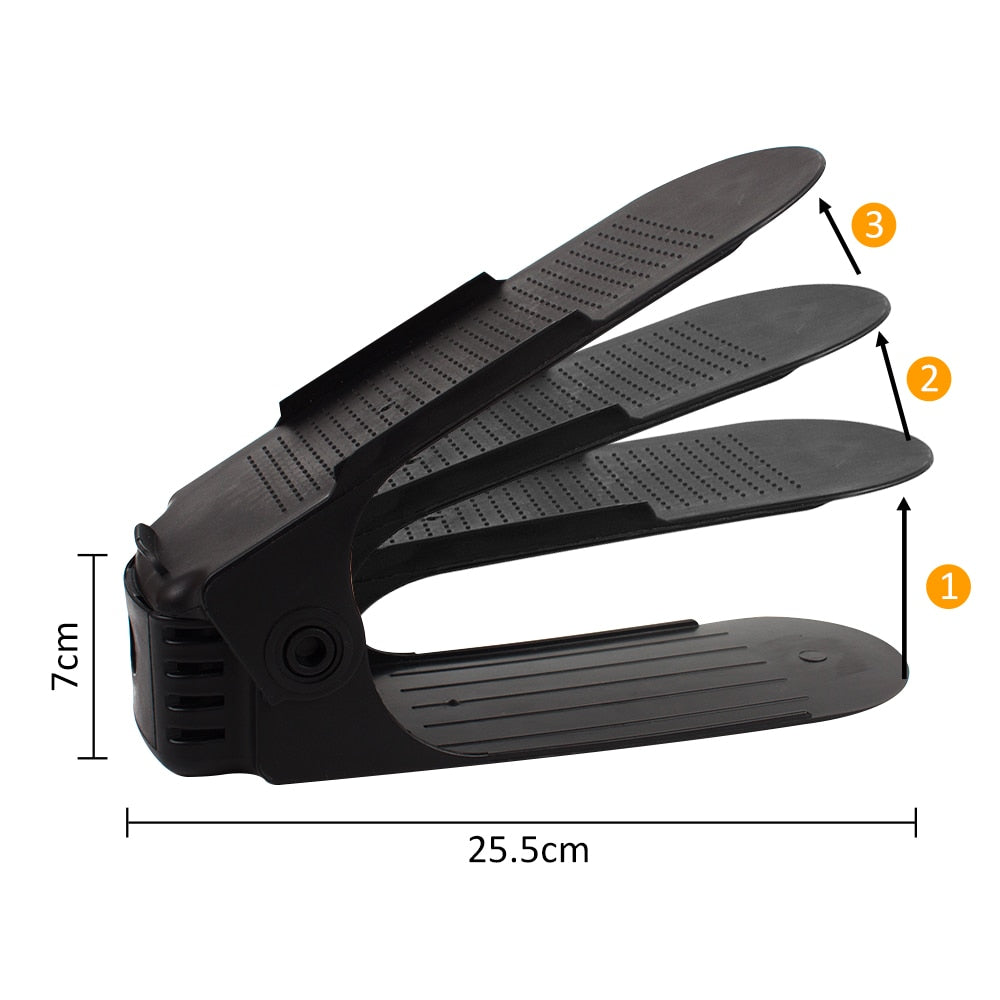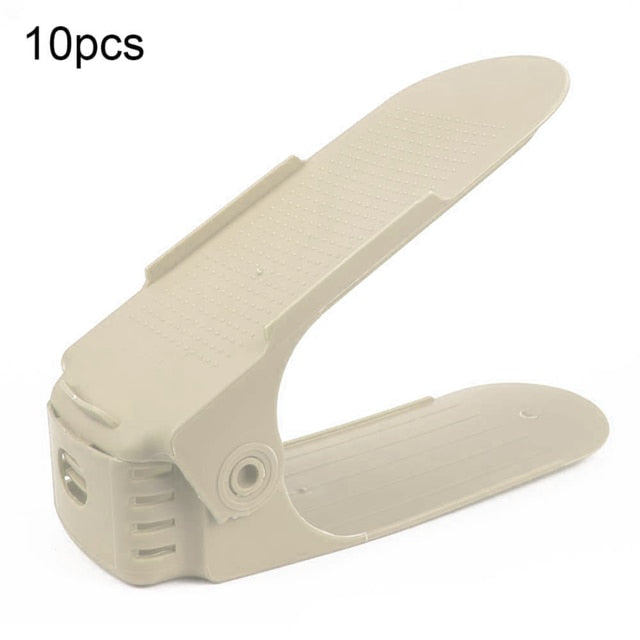 We all know how difficult it can be to keep shoes organized. No matter how many times you line them up perfectly, they all end up in a pile on the floor of your closet. With the handy Shoe Rack (Set of 10) however, you are in possession of the ultimate space saver to help you organize both the storage and closet areas of your home! With our convenient organization system, each shoe occupies its own designated space, so you never have to dig through the pile for a missing shoe! 

This smart, two tier design is simple and efficient, helping to save you valuable closet space. Each rack holds two shoes, stack one shoe on top and one on the bottom, so that pairs are kept together and are easily accessible. This helpful system prevents the dreaded, monstrous shoe pile at the bottom of your closet, keeping your shoes in great condition!

These Shoe Racks are three levels, height adjustable so you can insert nearly any type of shoe, including sneakers, flats, athletic/sport trainers, high heels, dress shoes and more! For tall shoes, simply increase the slant of the top platform to accommodate for the height of the shoe on the bottom. For shorter shoes, decrease the slant to save even move space!
Some assembly required, but the shoe rack is very easy to put together!
These shoe racks come unassembled so that you can choose which adjustment you need for each pair of shoes.
TO ASSEMBLE:
Top and bottom pieces just snap together, using the holes provided on either side of the flatter, top plate and the "buttons" provided on either side of the larger bottom plate.
Once snapped into place, to adjust the height, simply push your finger through the hole in back of bottom plate and lift or lower top plate to adjust the height according to your shoes.
Shoe Racks available in white and Black
We require 1 to 5 working days on average to fulfill your order before dispatching it. Once your order is dispatched, depending on your country or region, estimated delivery time is between 7 to 30 business days. Please consider any holidays that might impact delivery times. Rest-assured we are doing everything in our power to get your order to you as soon as possible! Once the package has shipped, you will immediately receive an email with the tracking number.

If your package takes longer than the estimated delivery time to arrive, please contact us and we will contact the postal service for you, or find an alternative solution. We will always put our customers first so your satisfaction is our priority.
For additional information please  visit our FAQ section.